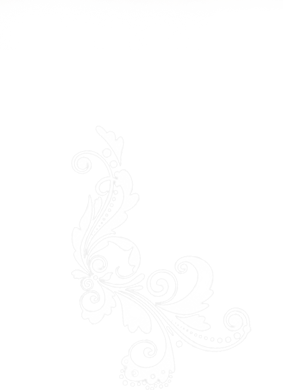 【蔣康堪祖仁波切開示】- 以慈悲心護生放生
"Gyang Khang Khentrul Rinpoche's teachings" -
Compassionate Life Protection and Release
世間上無論任何眾生,即使小如螻蟻亦懂得求生存,尤其當生命遭遇威脅時,亦會出自本能躲避危難保護自身安全; 至於人們則不但珍愛生命、懂得求生之道,更具備尋求解除身心痛苦的思維與能力,可見得遠離苦難得到安樂,乃是一切眾生所共同之渴望。
自無始以來我們流轉於六道輪迴之中,遍滿虛空之眾生都曾經是自己的父母和親屬,若能隨時護生放生,就等同愛護自己的家親眷屬一般;護生放生可謂長養慈悲最好的方法。
若能將愛護眾生救護眾生,當成責無旁貸份內之事,即是學 習眾生平等之慈悲心行;誠如龍樹菩薩於《大智度論》中云:「諸罪惡中,殺業最重 ,諸功德中,放生第一。」
所謂護生,是指因不忍眾生苦而予以救護,進而以感同身受 之心,以平等心尊重愛護其他類生命;所謂放生,是指見到其他類眾生處於被擒獲、被殺害之際, 或面臨險境而驚慌失措之時,當下生起慈悲救護之心念,亦及時將其釋放至適合生存之處。
至於放生功德,則不但可獲得長壽吉祥之果報,亦可消除各 種違緣與障難;世上若有一人護生放生,即可免除一人身家疾病與災難,若眾多人放生,必得以挽救世間之浩劫,甚至改變整體世界 命運。
祈願全球諸善信大德及弟子們,平日皆能廣行慈悲護生放生 等善業,相信依此累積無量福德資糧,生生世世皆能與一切有情結善 緣,獲得長壽健康,以及吉祥滿願之成就!
- 蔣康祖古 –
Any of sentient beings in the world, even just as little as an ant who knows how to survive, in particular, when one's life is threatened, one will emerge from instinct to protect oneself from danger; As for human beings, who not only cherish their lives, know how to survive, but also have the ability to think and seek relief from physical and mental pain, it is thus clear that escaping from suffering and attaining tranquility and happiness are the common desires of all sentient beings.
Since beginningless time we are reborn in the six different realms of reincarnation cycle, all beings throughout empty space were once one's own parents and relatives; If one would protect, release life at any time just like loving one's own family members, life protection or life release can be said the best way to cultivate compassion.
If one can treat the life protection, life release as a duty-bound matter that means one is learning the compassionate mind and behavior of all beings are equal; Just as Nagarjuna states in the Dazhidulun, "Among all sins, killing is the most serious evil karma, among all merit and virtues, releasing life would attain the most."
The so-called life protection is one cannot bear the beings undergo sufferings thus to give rescue, by carrying an empathic mindset, and further with impartial equanimity to respect and love the life of other realms; The so-called life release is when knowing the beings of other realms were captured, or about to be killed, or in panic when encountering dangerous situations, instantly arousing compassionate mind of saving life, and promptly freeing the beings to a place suitable for survival.
As for the merit of life release, one will not only attain the cause and effect of longevity and fortune, but also eliminate unfavorable conditions and obstacles; Illness and disaster of a person can be relieved if the one conducts life protection or life release, world's disasters can be prevented and even change the fate of the entire world if many people conduct life protection or life release.
May all believers and disciples would widely practice good deeds of compassionate life protection and life release and so on, it is believed that the accumulation of immeasurable merits and virtue based on the aforesaid, will enable one to create good karmic affinities with others in endless future lives, obtain longevity, health, as well as the achievements of auspicious wishes-fulfilling!
- Gyang Khang Tulku –